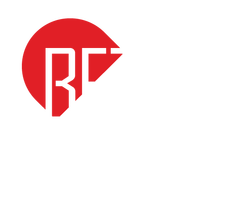 Indicators of institutionalized discrimination against the BETFC community:There is a systemic or institutionalized discrimination towards those who are Christian and/or allies who have traditional views at work, school and within our culture:
People are preferred for positions or have certain benefits that Christans do not have (Managerial jobs, teaching, lawyers, media outlets, politicans).
Christians are not allowed to put up a cross, Bible, or post scriptures at their desk.
Businesses and schools refuse to fund the BETFC community initiatives meanwhile they fund other not-for-profit initiatives that promote a secular religion/worldview and/or LGBT community initiatives.
Governments, Transit, businesses, banks, or schools refuse the posting or sharing of religious publications or church charity events but post or tolerate the sharing of other not-for profit initiatives or communities (United Way, PrideHouseTO etc...),
Governments, Businesses or schools restrict and/or discriminate against displaying or announcing Christian religious holiday messages (example: Season's Greetings vs Merry Christmas)
Businesses and schools cause the BETFC community to walk on eggshells when requesting exceptions for religious holy days (sabbath day etc…).
Government institutions, businesses, and schools do not allow/restrict Bible studies or prayer groups during lunch, breaks, afterwork or afterschool on their premises yet they allow Gay-Straight Alliance Clubs, Yoga classes, and other things to occur during and after business hours.
The tolerance of misconstrued versions of Christian holidays (Santa Claus and Easter bunnies opposed to Jesus in a Manger and Jesus' death, burial and resurrection) when misconstrued meanings of other religious holidays would not be tolerated (Islamic Ramadan or the Jewish Chanukkah)?
Policies do not include practical protection against discrimination and harassment based on Christian Identity.
Ostracism or negative statements are made about the Bible (fairy tales, written by man) jokes or put downs.
Christophobic, Biblephobic, Traditionalphobic, Evangelphobic, Faithaphobic comments are made in or out of the workplace or school.
Defacement of material containing scriptures, Bibles, Christian Positive Space information about the BETFC communities and services.
Threats of job loss or intimidating behaviour towards members of the BETFC community for expressing and practicing their faith at work or school.
Talk of Christianity and the Bible is considered taboo and/or inappropriate in or out of the workplace or school.
People who identify as Christian or talk about faith or value related issues are considered weirdo's, Loonies, radicals, fundamentalists, Bible thumpers, and should be avoided or let go.

Secularism is usually the only tolerated and visible way of life at work or at school or at social events. Christians and those with traditional values are usually ostracized and excluded. In other words, there is a prevailing assumption that everyone is or should be secular.
Incidences of
Biblephobia
or C
hristophobia
are increasingly taking place in businesses, media, and school. It is time like Paul to hold our nation accountable to Christian's rights and freedoms.
---