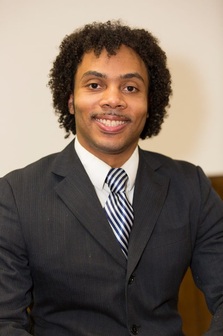 How the movement started


March 17th, 2014 (St. Patricks Day), was the official press release day of the Christian Rights movement entitled: Christian Positive Space. St. Patrick, known as the Apostle to Ireland, helped establish Christianity in Ireland. Over the weekend of March 14th-16th, 2014 (Purim weekend), a few contacts were made with the the Christian community as a pre-launch of the campaign. Purim is a Jewish holiday commemorating the work of Esther and Mordecai who with the Persian Governor ensured that the Israelites could maintain their faith and traditions without fear of annihilation and discrimination from people like Haman. Christian Positive Space was also birthed within the season of Lent, one month before Passover and Easter, one of the holiest times of the year for Christians.


The moment Pastor David Lynn (Of Irish and Jamaican Heritage) became a Christian at the age of 16 everything changed for the better (or so he thought). His grades went up, he managed to get into University and achieve a Master's Degree, but it wasn't without discrimination. In high school (In the Toronto District School Board), he formed prayer groups and bible studies after school and at lunch with like minded individuals only to be told it wasn't allowed and it had to stop. He was later granted a room but restricted from sharing his beliefs with others meanwhile students were allowed to share anything else with others (so long as it wasn't religion: That is the Christian religion).

Working for the largest media company in Canada, he was told that he couldn't post positive words of scripture at his cubicle even though it was posted during tough times in his personal life. He spoke up a few times only to get the impression that if he continued, he could lose his job. Those in his work environment swore, used Jesus' name in vain and spoke about all sorts of things (even though much of it was offensive to him). This was never reprimanded as this was socially acceptable behaviour. Rights stickers for the LGBT community were posted as well as invitations to Yoga and meditation classes, but postings of Jesus were forbidden. He wasn't invited to social events by his colleagues because of his faith and often spent his time alone. He watched as Easter and Christmas (Christian Holidays) forbade the very mention of Jesus Christ meanwhile he had to tolerate his Holy Day being desecrated before his eyes with Easter Bunnies and Santa Claus. He wasn't allowed to say Merry Christmas, but was forced to say Happy Holidays.

Later as he began to share his faith on public sidewalks, he was told to keep his faith to himself and even bullied by Toronto Police a few times to stop preaching the gospel. The worst was when he was exercising his freedom of speech at the publicly funded Toronto Pride Day Parade on Canada Day July 1st, 2012. While exercising his inalienable right to share his faith on a Public side walk, he and his team were physically assaulted by members of the LGBT community and the Toronto Police, forcing him to leave and barring him from sharing his faith. What was Rev. David Lynn's crime? Inviting people to faith in Jesus Christ, reminding them of God's love. Pastor David Lynn as well as countless other Christians have had similar things happen to them and feel that they are being bullied and their rights violated. And so through a strong impression in his heart, he decided to embark on a quest to bring awareness of Christian Rights and create a platform so that Christians and their opinions would be accepted in the public square without discrimination. He created an acronym entitled: BETFC, identifying values (and often names used towards the Christian community) and launched Christian Positive Space dot com as a response to the growing inequality towards Christians.


"Images on this page may be used under the free license "Creative Commons Attribution-ShareAlike 3.0" (unported) and GNU Free Documentation License (unversioned, with no invariant sections, front-cover texts, or back-cover texts)."



---