Human Rights Violations against
the Christian Community (in Canada and the US)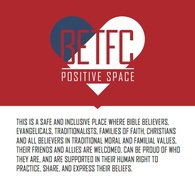 In 1995, Trinity applied for permission to have their fifth year certified. The College of Teachers sent two committees to investigate, and both of them recommended approval of the program. But the College of Teachers overruled their own committees, and denied approval of the University's fifth year education program, arguing that the University's morality clause would produce discriminatory teachers. They presented no evidence of that position and lost all three court cases. Trinity had to spend $1.5 million on the case and only was able to recoup $168,000 from the College of Teachers. Trinity still has to prove to the College that they provide "anti-oppression pedagogy" courses to maintain certification of their education program.
In May 2002,
a Catholic high school in Whitby, Ontario, was forced by the Ontario Supreme Court to allow a homosexual student, Marc Hall, to take his boyfriend to the graduation prom, even though the church-run school has strict prohibitions against condoning any kind of homosexual behaviour.
Since 2003,
Christians who publicly disagreed with homosexuality became the targets of persecution and tyranny. This accelerated after June 28, 2005 when Canada's parliament passed a law to abolish the true definition of marriage.
Oct 2003:
Just 3 months after British Columbia legalizes homosexual marriage, a lesbian couple files a human rights complaint against a Roman Catholic men's organization for refusing to rent them a hall for their same-sex "wedding." The BC Human Rights Tribunal demands that the Knights of Columbus award the lesbian couple $2000 damages "for injury to their dignity, feelings and self-respect". This ruling gives homosexuals an invented, special right that ordinary Canadians do not have: the right to not be offended. Say goodbye to freedom of religion, Knights!
Dec 2003:
Chris Kempling, a BC educator, is cited by BC's College of Teachers for 'professional misconduct' and has his teaching license suspended for a month. His crime? While off duty, on his personal time, he wrote to a local newspaper outlining Christian teaching on homosexuality. Kempling was subsequently suspended for 3 months for appearing as a witness before parliament, during the federal debate on SSM. Kempling spent well over $100,000 appealing the teaching suspension through Canada's court system. Say goodbye to freedom of speech, Chris!
July 2004
:
Changing minds: Former gays meet resistance at NEA convention
http://www.highbeam.com/doc/1G1-119790237.html
November 2004
:
Time to Put Canada Out of its Misery
www.billmuehlenberg.com/2004/02/11/time-to-put-canada-out-of-its-misery
February 2005:
Philly Five Freed from Undue Charges
A Philadelphia judge on Thursday dismissed all criminal charges against the four Christians arrested for quoting Bible verses during a homosexual fair last October, prompting praise from Christian rights advocates across the nation.
http://www.christianpost.com/news/philly-five-freed-from-undue-charges-20908/
Jun 2004:
Calgary Bishop Fred Henry is contacted by the Canadian government's Customs and Revenue Agency. He is threatened with the possibility of losing his church's charitable tax status. This was in response to a pastoral letter written by the Bishop to his flock, in which he pointed out that it was wrong of a Catholic political leader to support abortion and gay marriage legislation.
Sep 16 2004:
The same day that an activist judge legalizes SSM in Manitoba, letters were sent to all 600 of Manitoba's marriage commissioners informing them that they must be prepared to perform the ceremony for homosexual partners or turn in their licences. This was a clear violation of their human rights (religious freedom, conscience), as guaranteed in Canada's Charter of Rights & Freedoms.
Nov 3 2004:
In Port Coquitlam, BC, David Hauser alleges he is fired from his day job at Costco due to his Catholic beliefs on homosexuality. A member of the Knights of Columbus, he was the person in charge of renting the fraternity's hall for weddings and other events, and was involved in denying two lesbians the facility for their same-sex "wedding." The lesbian who was denied the use of the hall was a co-worker of Hauser's. Hauser alleges his firing was punishment for denying the Catholic hall to the lesbians. The boss who dismisses him is also openly gay, and a friend of the lesbian activist who filed the complaint against Hauser. With the dismissal, Hauser, a father of two, is unable to find other work and risks losing his home.
Nov 2004:
The Saskatchewan Department of Justice instructs marriage commissioners they will be required to conduct same-sex ceremonies, regardless of their religious beliefs. This follows the Nov 5th ruling by an activist judge that traditional marriage "violates the Charter of Rights".
Jan 2005:
Seven Newfoundland marriage commissioners are forced to resign after an activist judge orders all commissioners to perform same-sex "weddings" or face dismissal. Justice Derek Green had imposed SSM on Dec 21 2004, by judicial fiat.
Mar 2005:
In an attempt to take away an outspoken religious leader's right to free speech and religious freedom, a gay activist files a human rights complaint against Calgary's Catholic Bishop, Rev. Fred Henry, for writing a pastoral letter to his own flock, outlining the opposition of the Catholic Church to SSM. The Bishop is forced to spend thousands of dollars defending himself,and has his reputation pummeled in the media.
May 2 2005:
A Saskatchewan man, Bill Whatcott, is charged by a human rights tribunal with alleged "hate speech" and ordered to pay $17,500 in damages to several homosexuals who complained of "hurt feelings". His alleged crime was distributing a flyer in Regina which contained warnings against the dangers of a homosexual lifestyle. In true "thought police" fashion, the tribunal imposes a "lifetime speaking ban" on Whatcott, preventing him from ever again speaking publicly against homosexuality. Amazingly, the Saskatchewan appeal court subsequently upholds this ludicrous violation of Whatcott's Charter right to free speech.
June 2005:
Against the Current
The Cost Of Speaking Out For Orientation Change In Canada
http://narth.com/docs/current.html
Jun 28 2005:
Against the will of the majority of Canadian the ruling federal Liberal government abolishes the true definition of marriage and family across the nation by ramming through Bill C-38, an act to redefine marriage. The unelected judges deliver a lightning fast ruling which makes it clear they did not even bother to read the overwhelming amount of testimony and social science research presented during the trial against the redefinition of marriage and family. Immediately following this federal law, the homosexual lobby begins to assert itself aggressively into the public education system, demanding that their lifestyle be presented and normalized to all children, under the auspices of "human rights". The soft language of "tolerance" formerly used by gay-activists and their media allies begins to fade away and is replaced by regular charges of "bigotry" against traditional marriage supporters.
December 2005:
Family-values campaigner quizzed by police for making 'homophobic' comments on the BBC
http://www.christian.org.uk/rel_liberties/cases/burrows.htm
March 2006:Catholic Charities and Gay Adoption
Father Roger Landry on the Conflict in Massachusetts
http://www.catholic.org/featured/headline.php?ID=3136
Jun 1 2006:
BC's Ministry of Education announces it will incorporate positive teaching about homosexuality as a mandatory part of school curricula from kindergarten to Gr. 12. Furthermore, the existing right to opt- out their kids from "sensitive" classroom lessons will be taken away from parents, whenever the topic discussed involves homosexuality.
Jun 2006:
In Kamloops, BC a city councillor's barber shop is vandalized with "Homophobia Die" scrawled on the doors of his business, after having opposed a homosexual pride proclamation during a City Council meeting and in media interviews. The devoutly Catholic city councillor, John DeCicco, had stated his belief that homosexuality is "not normal and not natural". Then in August, a gay-activist couple launched a human rights complaint against DeCicco. The HRC forces DeCicco to apologize and pay the gay activists $1000.
July 2006:
Canadian Trends: Persecution Of Gay Critics; Affirmation Of SSA
Two recent events in Canada show that the persecution of individuals who criticize homosexuality continues; Catholic Bishops issued guidelines to affirm teenagers who believe they are gay.
http://www.narth.com/docs/persecution.html
November 2006:
Missouri school sued by student who refused to support gay adoptions
http://www.usatoday.com/news/nation/2006-11-02-gay-adoption_x.htm
Feb 2007:
Rob Wells, a homosexual activist associated with the Pride Centre of Edmonton, files a 'human rights' complaint against Catholic Insight Magazine. Wells alleges the magazine made "negative generalizations" about homosexuals. The Catholic publication, already struggling financially, has to raise $30,000 in legal defence fees and is almost forced into bankruptcy. Meanwhile Wells' legal bill is covered by taxpayers. This unfair rule is a weapon for gay-activists who seek to silence critics of their lifestyle by simply overwhelming them with legal bills, at no cost to themselves. Say goodbye to freedom of the press, Canada!
March 2007:
Gay awareness panel roils school
Some parents object to kids' discussion
http://articles.chicagotribune.com/2007-03-08/news/0703080239_1_homosexuality-school-year-parents
Nov 2007:
The Alberta Human Rights Commission (HRC) rules against a Christian pastor, Stephen Boisson, for publishing an article in the Red Deer Advocate newspaper wherein he criticized the goals of the homosexual political movement. The HRC orders the pastor to publicly apologize for his comments and also threatens that if he does not apologize, it would use its power to ban news outlets from publishing any future letters to the editor by Boisson.
Nov 2007:
The Christian Heritage Party of Canada (CHP) and its Leader Ron Gray are investigated by the Canadian Human Rights Commission (CHRC) after Rob Wells, a homosexual activist, complained of material published on the Party's website, which he claims is "offensive" to homosexuals. At the CHRC hearing, Ron Gray, leader of the CHP, is told by a CHRC mediator that "freedom of expression is an American concept."
May 2008:
Civil wrongs in the name of civil rights
http://www.renewamerica.com/columns/mbarber/080513
December 2008:
Home for retired missionaries loses grant - because it won't ask residents if they are lesbians
http://www.dailymail.co.uk/news/article-1102206/Home-retired-missionaries-loses-grant--wont-ask-residents-lesbians.html
Gays vandalize San Francisco church
S
an Franciso Mayor Newsom and the Board of Supervisors have shown nothing but contempt for the First Amendment rights of Catholics
http://www.speroforum.com/a/17513/Gays-vandalize-San-Francisco-church
Apr 15 2008:
The Human Rights Tribunal of Ontario orders an Evangelical Christian ministry to cease using an employment contract which includes a 'morality statement' in which staff promise they will not engage in immoral behaviour including adultery, viewing or reading pornography, lying and "homosexual relationships." Christian Horizons is an evangelical Christian ministry which provides care and residential services to developmentally disabled individuals. Furthermore, CH is fined $23,000+ for dismissing a woman who violated the terms of her employment agreement by entering into a homosexual relationship after having signed the contract. The Human Rights Tribunal also orders CH to subject all its staff to pro-gay indoctrination courses under the guise of "ensuring compliance with human rights codes". Say hello to totalitarianism, Ontario!
Jun 2008:
Saskatchewan Marriage Commissioner, Orville Nichols, 71, is fined $2500 by the Saskatchewan Human Rights Tribunal for refusing to "marry" two men based on his Christian beliefs.
Apr 6 2009:
Ontario's Ministry of Education mandates a policy that would force Catholic schools to violate Church teaching. It requires that every school board in Ontario, Catholic and public, implement a new 'equity and inclusiveness' policy by September 2010. The initiative would force Ontario's Catholic school boards to recognize "sexual orientation" as a ground protected from discrimination. That however, contradicts official Catholic teaching which says "Sexual orientation does not constitute a quality comparable to race, ethnic background, etc. in respect to non-discrimination. Unlike these, homosexual orientation is an objective disorder and evokes moral concern." The Vatican has warned that such a recognition is usually part and parcel with the outright promotion of homosexuality. Indeed, the Ontario initiative suggests that every school set up a "Gay/Straight Alliance" group.
March 2009:
Parents face court action for removing children from gay history lessons
http://www.dailymail.co.uk/news/article-1160067/Parents-face-court-action-removing-children-gay-history-lessons.html
April 2009:
Eastern Michigan University Ousts Student for Not Affirming Homosexual Behavior
http://www.lifesitenews.com/news/archive/ldn/2009/apr/09040702
Faith Groups Increasingly Losing Legal Battles Over Gay Rights
http://www.washingtonpost.com/wp-dyn/content/article/2009/04/09/AR2009040904063.html
November 2009:Man fired after saying homosexuality wrong
Accused of 'harassment' even though lesbian approached him
http://www.wnd.com/2009/11/114779
Gay groups want civil partnerships in church
www.christian.org.uk/news/gay-groups-want-civil-partnerships-in-church
December 2009:
Quebec Policy against Homophobia
http://www.justice.gouv.qc.ca/english/publications/rapports/pdf/homophobie-a.pdf
Jan 2010:
Ontario's Ministry of Education mandates a radical curriculum for grades 1 to 8 that promotes homosexuality and masturbation as "normal", teaches that "some families have two moms or two dads", and suggests a lesson for grade 7 in which students are encouraged to keep a spare condom handy, just in case. A Ministry representative says this curriculum will be mandatory for Catholic and public schools, despite the fact this clearly violates Catholic teaching, not to mention the religious values of many, if not most, parents in public schools.
Jan 2010:
The Hamilton-Wentworth District School Board (HWDSB), an Ontario public board, announces that parents will no longer be allowed to opt-out their child from class when topics of homosexuality are brought up in the classroom, regardless of their religious or cultural beliefs. Say hello to tyranny, Hamilton!
May 2010:
Christian preacher arrested for saying homosexuality is a sin
A Christian street preacher was arrested and locked in a cell for telling a passer-by that homosexuality is a sin in the eyes of God.
http://www.telegraph.co.uk/news/religion/7668448/Christian-preacher-arrested-for-saying-homosexuality-is-a-sin.html
July 2010:
Prestigious Israeli University Sacks Professor for Same-Sex Parenting Comments
http://www.lifesitenews.com/news/archive/ldn/2010/jul/10070610
Kenneth Howell Firing Reviewed By University Of Illinois Faculty
Lecturer Fired For Saying Homosexual Acts Are 'Morally Wrong'
http://www.huffingtonpost.com/2010/07/15/kenneth-howell-firing-rev_n_647630.html
August 2010:
Heterosexuality: A New Hate Crime
http://www.billmuehlenberg.com/2010/02/08/heterosexuality-a-new-hate-crime
December 2010:
In the gay marriage debate, stop playing the hate card
http://www.washingtonpost.com/wp-dyn/content/article/2010/12/17/AR2010121702528.html
May 2011:
A private company, Rogers Sportsnet, fires a Catholic man from his job, allegedly for his personal tweet, on his personal time, in support of the true definition of marriage. Mr. Damian Goddard was employed as a television sports broadcaster for Rogers Sportsnet, which is based out of Toronto. On May 10th, while at home on a day off, he tweeted a simple message in support of the true definition of marriage from his personal twitter account. Within the hour, his employer sent out a tweet distancing itself from Goddard's personal views. After another hour, his employer phoned him at home asking if he could come into the office for a meeting. The next day when Goddard arrived at the meeting, he was told he was being dismissed. Goddard appealed his case to the Ontario Human Rights Tribunal on the grounds of discrimination, but unbelievably, the tribunal rejected his claim. With this case, we see the beginnings of anti-Christian discrimination now being institutionalized systemically in the work place, thanks to homosexual "marriage".
January 2011:
Canadian Court: Marriage officials must marry homosexuals
http://www.lifesitenews.com/news/canadian-court-rejects-legislation-allowing-marriage-commissioners-to-opt-o
March 2011:
Christian beliefs DO lose out to gay rights
Judges' ruling against devout foster couple
www.dailymail.co.uk/news/article-1361469/Christian-beliefs-DO-lose-gay-rights-Judges-ruling-devout-foster-couple-lose-case.html
June 2011:
Foes blast [Toronto Mayor] Ford over decision to skip Pride parade
http://www.theglobeandmail.com/news/toronto/foes-blast-ford-over-decision-to-skip-pride-parade/article584246
July 1st, 2012:
Pastor and Street Preacher Rev. David Lynn was physically assaulted by members of the LGBT community and police and forced to leave the public sidewalk and stop exercising his freedom of speech. All of this was done without laying charges towards those who assaulted him and without a public apology from the Toronto Police. No charges were laid against Rev. David Lynn as he broke no law.
February 2012:
Ontario, Catholic schools face off over gay-straight alliances
http://news.nationalpost.com/2012/02/02/ontario-catholic-schools-face-off-over-gay-straight-alliances
April 2012:
Anti-bullying speaker Dan Savage blasts Christian teens who walked out of lecture after he criticised 'bullsh*t in the Bible'
http://www.dailymail.co.uk/news/article-2136502/Dan-Savage-blasts-Christian-teens-walked-lecture-criticised-bullsh-t-Bible.html
Hate crime: gay activists vandalize Mark Driscoll's Mars Hill Church
http://winteryknight.wordpress.com/2012/04/26/hate-crime-gay-activists-vandalize-mark-driscolls-mars-hill-church-in-portland
June 2012:
YouTube Suppresses Political Speech in Favor of Homosexuality
Relents After Pressure
http://www.aomin.org/aoblog/index.php?itemid=5096
Ontario's anti-bullying bill resorts to bullying
http://www.thestar.com/opinion/editorialopinion/article/1204741--ontario-s-anti-bullying-bill-resorts-to-bullying
Denmark forces churches to perform same-sex 'marriages'
http://www.lifesitenews.com/news/denmark-forces-churches-to-perform-same-sex-marriages
Cameron CANNOT protect Church against gay marriage laws (says his own Justice minister)
http://www.dailymail.co.uk/news/article-2158442/Cameron-CANNOT-protect-Church-gay-marriage-laws-says-Justice-minister.html
Anti-gay pamphleteer launches libel suit against CBC
http://www.torontosun.com/2012/06/28/anti-gay-pamphleteer-launches-libel-suit-against-cbc
July 2012:
'You're promoting hate'
Toronto police shut down preacher at Gay Pride parade
http://www.lifesitenews.com/news/youre-promoting-hate-toronto-police-shut-down-preacher-at-gay-pride-pa
British deputy prime minister: Force churches to conduct 'gay marriages'
http://www.lifesitenews.com/news/british-deputy-prime-minister-force-churches-to-conduct-gay-marriages
August 2012:
Fla. School Superintendent Backs Down From Evicting Church Over Homosexuality
www.christianpost.com/news/fla-school-superintendent-backs-down-from-evicting-church-over-homosexuality-79712
Family Research Council shooting
Security guard shot in arm, suspected gunman in custody
http://news.yahoo.com/blogs/lookout/family-research-council-shooting-security-guard-gunman-164925737.html
Church's Lease Threatened For Its Stance On Homosexuality
http://www.westernjournalism.com/churchs-lease-threatened-for-its-stance-on-homosexuality
Guilty: Homosexual activist admits sending death threats to pro-life, pro-marriage leader
http://www.lifesitenews.com/news/guilty-homosexual-activist-admits-sending-300-death-threats-to-pro-life-pro
Vermont Catholic couple pays $30,000 in dispute over hosting lesbian 'wedding' reception
www.lifesitenews.com/news/vermont-catholic-couple-pays-30000-for-not-hosting-lesbian-wedding-receptio
Church Ministers Cannot Refuse To Perform Same-Sex Marriages [in New Zealand]
http://bobmccoskrie.com/?p=5103
September 2012:
Teachers 'face sack' for refusing to endorse gay marriage
Teachers who refuse to endorse gay marriage in the classroom could face the sack under controversial Government reforms, a legal expert has warned.
http://www.telegraph.co.uk/news/9531803/Teachers-face-sack-for-refusing-to-endorse-gay-marriage.html
Hamilton dad takes school board to court over gay equity policy
http://metronews.ca/news/hamilton/365832/hamilton-dad-takes-school-board-to-court-over-gay-equity-policy
November 2012: IU Students Struggle with Free Speech at Doug Wilson Event
http://www.youtube.com/watch?v=7lq5AX4lPHQ
Feb 2013:
The Saskatchewan (Human Rights Commission) v. Whatcott case winds its way to the Supreme Court of Canada. On February 27, a chilling decision is handed down by the court which many pro-family and free speech advocates regard as "a monumental blow against freedom of speech, opinion, and religion across the country". In effect, the court states that criticism of the homosexual lifestyle, can indeed be considered a 'hate crime'. The court rejects as a possible defence against a hate speech accusation, the traditional teaching of the Catholic Church to "love the sinner but not the sin", ruling that when it comes to homosexual sex, criticism of "behavior" is to be deemed the same as an attack on homosexual persons. The judges even opine that truth is no defense. In effect, this court ruling outlaws public expression of biblical teaching against homosexual acts.
Mar 2013:
A government official in Yukon, a northern Canadian territory, orders a Catholic high school to delete a Catholic diocesan policy on ministry to students with same-sex attraction from its website. The policy, in addition to teaching that same-sex attracted students must be treated with respect and dignity, also reaffirms Catholic doctrine stating that homosexual acts are sinful. Under threat of punitive government action, the Bishop objected but ultimately complied with the state's coercive edict.
May 2013:
A Canadian real estate agency, Re/Max, fires a Catholic employee for promoting the traditional family. Andrew Ciastek, who immigrated to Canada years ago and speaks with a heavy Polish accent, was fired after Re/Max learned that one of his promotional flyers included, amongst other articles of general interest, one which pointed to scientific research findings that children do better with both a mother and father in comparison to homosexual parenting. So much for tolerance and diversity!
Dec 2013:
Duck Dynasty': Phil Robertson Suspended Indefinitely Following Anti-Gay Remarks.
Jan 2014:
Protests grow against Trinity Western Law School program mounting pressure on law societies to reject faith-based school's graduates. LGBT group says law degrees should not be valid because of its views on same-sex relationships. M
ore than 1,000 students from eight Canadian law schools signed letters protesting the efforts by TWU.
The Nova Scotia Barristers' Society has already promised to review the B.C. university's proposed law school, and Ontario's Law Society of Upper Canada is preparing a similar debate for April. Even B.C.'s law society will decide late next month whether it should revisit the school's accreditation in its own province. So basically, you are not allowed to have Christian Traditional values if you want to practice law in Canada.
March 4th, 2014-
Canada Post apologizes for delivering anti-gay flyers in Newfoundland (had scriptures outlining the Christian view of sexuality). What is problematic about this is that they were quotes from the Bible. This apology is an affront to Christians who value the Bible as the Word of God. What is next, banning the Bible or calling all Christians with traditional views hate mongers?
March 30th, 2014-Caterers Forced to participate in same-sex weddings preparations or face prosecution
http://www.telegraph.co.uk/news/religion/10732532/Caterers-who-refuse-to-work-on-same-sex-weddings-face-prosecution.html
March 31st, 2014-Brendan Eich, CEO of Mozilla called upon to resign because of his previous support of Traditional Marriage
http://www.ibtimes.co.uk/okcupid-blocks-firefox-users-over-mozilla-ceo-brendan-eichs-anti-gay-stance-1442835
April 3rd, 2014- Brendan Eich, CEO of Mozilla forced to step down due to his support of Traditional Marriage
http://bits.blogs.nytimes.com/2014/04/03/eich-steps-down-as-mozilla-chief/?_php=true&_&_php=true&_&_r=1&
April 3rd, 2014-Owner of Moreland Farmers Pantry has Private Traditional Views yet says will not let that affect her business: Gay Activists calling for boycott
http://www.oregonlive.com/portland/index.ssf/2014/04/owners_anti-gay_views_cause_fu.html
September 1st, 2014- Toronto Street Preacher forced to seize
https://www.youtube.com/watch?v=tSpXC3FPd7c
- With Ezra Levant of Sun News Network
https://www.youtube.com/watch?v=W64fZ07uJMA
- With Michael Coren of Sun News Network
October 28th, 2015- Christian Concert VON
https://www.lifesitenews.com/news/toronto-bans-music-festival-from-city-square-over-christian-songs
---